◦ wreaths ◦ bouquets ◦ wedding flowers ◦ dried flowers ◦
Come join us for flower-shops taught by our favorite local florist. We don't have the "full" 2024 schedule so check back periodically for class updates (or follow us on social media for announcements)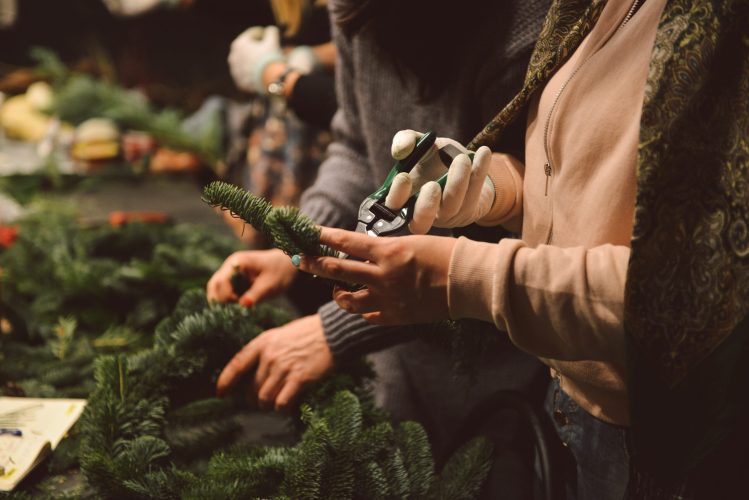 Come for a night of Christmas fun! We'll have Christmas music playing, the wood stove burning, and some fun drinks to sip on while you get step by step instructions to craft your own Christmas Wreaths using locally grown materials. It's sure to be both a ton of fun and a lot of great information! Cost includes both the class and supplies for your take-home wreath
DIY Wedding Flower Funshop
9am-5:30pm Saturday, February 3, 2024
Session 1:  9:00-11:50  We will start off with an intro on what you need to know before you start working with flowers? Questions to ask, information to gather so you can make a plan for your wedding flower designing days.  Everyone's vision and needs are different and Sue will work with each of you to help you develop an outline to follow so your floral experience runs smoothly.  You will learn how to process, store and prepare the flowers to have the best longevity possible.  What are some of the hardiest flowers and greens to use in ceremony installations and which ones are more challenging. This series will help you to relax and enjoy the process of designing flowers with more confidence and peace of mind so you can really enjoy the wedding day too.
Within the morning session you will be also covering a couple of the most popular bouquet styles and the mechanics used to design them. Learn how to make a spiral hand tied bouquet plus a bouquet that uses an armature for structure support. This will create a looser lighter yet fuller bouquet using less flowers.   All flowers and foliages needed for both bouquets will be handed out.   Sue will walk you through step by step the creation of them both.  This all day flower funshop is about building your confidence and sharing with you the techniques, tips and tricks to use for designing beautiful wedding flowers.  
Lunch break 11:50-12:30 Bring your own lunch and Q&A discussion on bouquets and any materials covered in the morning session.
Session 2: 12:30-2:00  A wearables session. Learn to make the traditional boutonniere,  and pocket squares, wrist and magnet corsages. You will see various examples and learn about the techniques for designing all four. Then you will pick either a traditional boutonniere or pocket square and either a wrist or magnet corsage to design for yourself.   
2-2:15 wearable Q&A
Session 3: 2:15 – 5pm Ceremony foam free installation and simple tablescape session. Sue will bring her two piece free standing arch structure and participants will work in two teams to decorate them plus each team will design a different tablescape.  So you get a feel for creating ceremony structures that are foam free, learn about what flowers/greens work well and how to help flowers hold up in the heat without a water source and/or using alternative water sources away from the use of  flower foam.  You will learn Sue's trick for creating a garland style table runner without having to tie it all together that uses less product yet it looks fuller.  Plus tips on reception centerpiece selections, bud vase trio sets and more. 
5-5:30: Clean up and Q&A on installations and tablescapes. 
Price Full day $400  
Spots are very limited so that we have adequate work space, supplies, and time for each participant!
Participants will be taking home the bouquets and wearables they make and the flowers from their tablescapes.  Vases not included for take home.  All tools,materials, mechanics, containers and flowers will be provided for each session.  Bring your own apron if you like to keep your clothes clean.  
Bonus – Participants will also receive 2 hours of free consultation time with Sue.  Reach out to her for no additional charge throughout your planning time from the time of class to the event/wedding day to ask questions and get her feedback and support. Once two hours is used her regular rate of $25 an hour for consulting will be charged. 
DIY Wedding Flower Funshop $400
Reservation: $50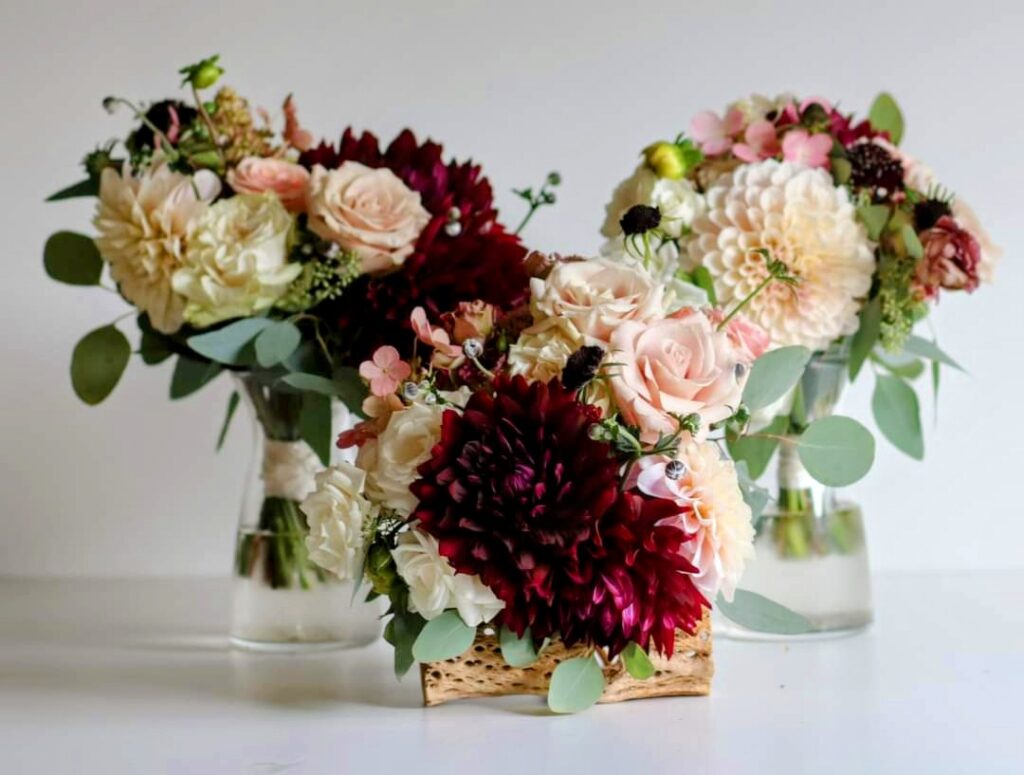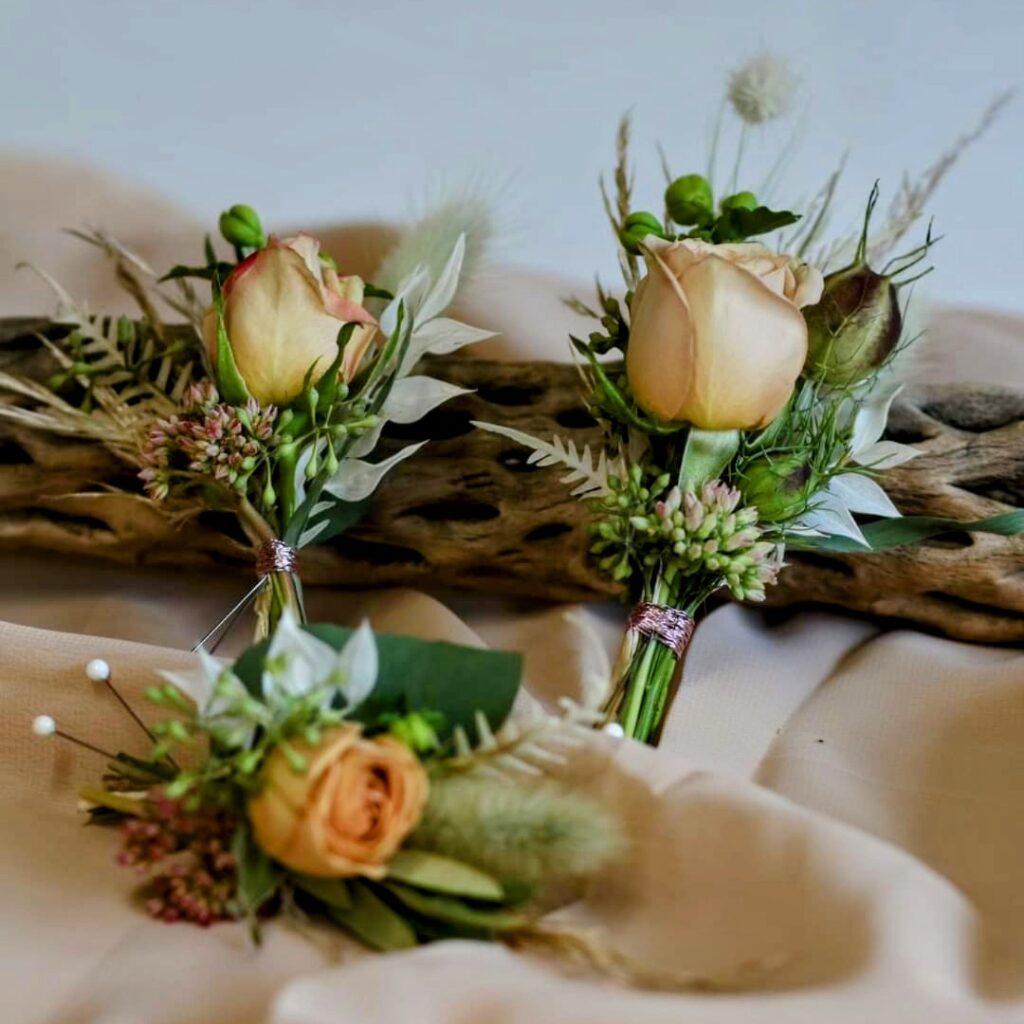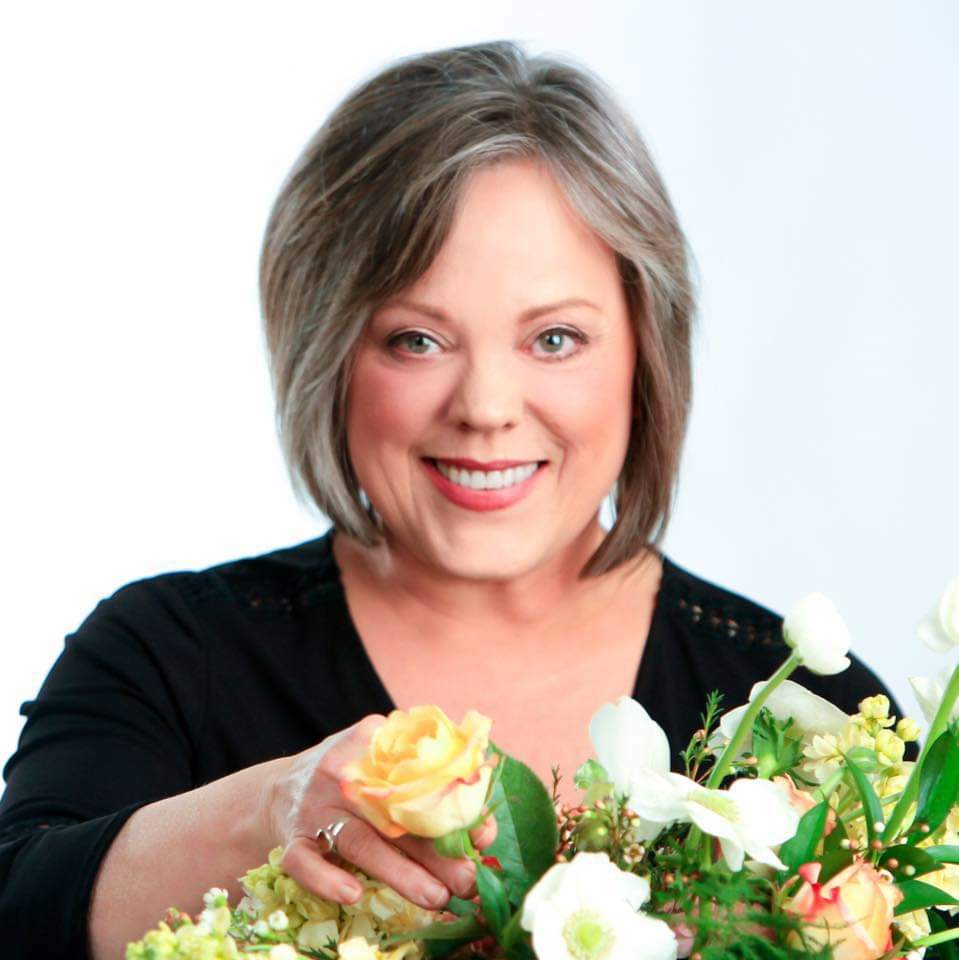 What sets Sue apart from other florists is her dedication to using locally & sustainably grown flowers, which is a lot more difficult for a florist than buying everything from a wholesale supplier. If you're wondering why it's more difficult, here's a few points to consider:
One, us "local" growers are spread out all over the place and a florist dedicated to using us must keep a pretty good running memory of our gardens, what varieties & colors we have, what's in bloom and what we have coming. And then there's the extra hassle she takes on to drive all over in the craziness of the season to pick (which she often does herself) and collect from a large variety of farmers to get everything she needs. And finally, there's Fall coordinating when she's planning weddings and we're planning seed orders.
Two, we primarily grow flowers that can't be shipped because they don't last as long (so we're not competing as much with the large scale growers). Flowers like zinnias, dahlias, snapdragons, aster and cosmos. This means designing and arranging with flowers that must be picked and immediately used. It also means using what is in season (kinda like eating seasonally), and that's quite complicated when you are planning weddings far in advance.
And three, in order for there to be local flowers, there have to be farmers who are successfully earning enough to make it worth their while to grow. Sue does a lot for the community (and often for free!) so she shines as a networker who is constantly trying to connect farmers, businesses and customers so that everyone wins.
Sue is a true gem of the flower world & I'm so thankful to count her as a friend! We are thrilled to be hosting some of Sue's classes – it's sure to be a wonderful time!
P.S. Head over to our puppy page to see how Sue "bedazzled" our puppies this year!