When we set out to start growing our own food, we were overwhelmed with how much we didn't know. There are so many different kinds of compost: mushroom, cow, plant, horse, etc. And then there are bags of top soil, potting soil, square foot soil, perlite, vermiculite, fertilizer, pesticides, and so forth. What of these (if any) do you actually need for a garden to produce healthy food?

So we did a deep dive on gardening, and specifically organic gardening because we thought that was the direction we wanted to go. What we found shocked us. Almost all the compost sold by nurseries in Spokane can be traced back to one company: Barr-Tech. And Barr-Tech's compost is made from Spokane's yard waste, food waste, and biosolids (aka human waste), and then cooked to high heavens so that no beneficial microbials are actually left in the soil. Even more disturbing, this is the compost considered "certified organic" and acceptable for organic farms to use. The last thing we want in trying to be free of the food system is to grow in compost that is the lump sum of the food system. So we searched high and low for a nursery carrying a large supply of compost NOT from Barr-Tech and couldn't find any. That led us to a momentary existential crisis. We knew what we didn't want to do, but we had no idea how to pull off what we did want to do.

Unfortunately (or perhaps fortunately) this has been a common predicament for us. We find that when you have very limited funds and resources, a lot of options are quickly eliminated and it forces resourcefulness (like transporting livestock in a minivan because you don't have a trailer). So we turned to the place we often do: Craigslist. And we found an ad by an old cowboy that has been making compost for a good portion of his life the good old fashioned way: time and turning. He had beautiful five year aged horse manure that we looked at like we'd found gold. We made about 15 trips our first year to build our 1/4 acre garden and then another 35-40 truck loads the second year when we expanded to an acre. We had to unload every 2,000 lb load by shovel. It's safe to say it was probably one of the longest and hardest ways to build a market garden, but we pulled it off in early Spring with plenty of time to start planting. And the proof of our labor was in the fruit. Our garden was something of an Eden. Very quickly, beneficial pollinators we had never seen began showing up and our garden was bursting with color, food, and life. And we did it all without a single pesticide, artificial fertilizer, or chemical touching our soil. Fast forward to today, and we now grow and store well over 70% of our total food supply from our land, as well as supplying over 40 households a month with fresh produce during the season (and restaurants and florists too!).

So now, on the other side, we know first hand how hard it is to get started. We searched high and low for a local class that offered this style of gardening and couldn't find one. And that's why we're here today. We see the problem and we have the solution. We're not interested in trying to grow as much food as possible for sale. We want to help you grow an abundant garden of nutrient dense food yourself. To experience the joy of growing what you can't buy in stores, the pride of feeding your loved ones from the fruit of your labor, and the peace that comes with having that skillset in place if times get hard(er). And most of all, we'd love to help you do it with a lot less of the time, frustration and pitfalls that come with learning by trial and error on your own.

Here are a few key things we've learned & would like to share:
1. There's no such thing as a green thumb (which implies that gardening is like singing or painting - a skill you're born with or without). It's not! It's actually a lot more like building a house or baking bread. Anyone can garden with the right tools and information.

2. You don't need a farm or a bunch of acreage at your disposal to establish food security. We have a family of 13 and could make a huge dent in our yearly food supply with 1-3,000 sq ft of garden space. In fact, our entire farm and house could fit into 3 acres!

3. You can go from no experience to growing like a professional in just a few years with the right training and willingness to creatively source supplies. How do we know? We went from a tiny backyard garden to a one acre market garden and successful CSA in 3 years.

We are looking for people whose goal for the year is to start growing their own food, establishing food security, and learning about food storage. If this description fits you, and you have a strong desire and willingness to learn and then go home and grow, we hope to see you in class!
This course is right for you if:
You have never gardened before
You have a few years of experience but haven't had much success
You desire food security and less dependency on grocery stores
Food costs are killing your budget and you want to save money by growing it yourself
You desire to preserve your garden harvest to make it last through winter but aren't sure how 
The idea of figuring out how to do the above is overwhelming and you don't know where to start
You want help sourcing good compost & manure for fertilizer
You have never had a garden and you want to learn how to plan, build a bed, sow seeds, and harvest
You have a garden but you are frustrated with it's production and don't feel like you get much from it
You believe it costs more to garden than to buy it from the grocery store
You want to have a garden AND enjoy summer vacations without it dying (irrigation set up 101)
You want to learn about indoor seed starting, composting, vermicomposting, basic soil science & natural amendments
You want help with picking and sourcing the right seed varieties that are both easy to grow and keep in long term storage
You are looking for market garden tips to increase your production (or just successfully grow) challenging crops like peppers & tomatoes
You want to develop a community of friends with the same goals that you can learn and grow with

You want to be able to walk through a professional garden season by season, see demonstrations, and ask questions as they come

Your learning style is visual or hands on
Our goal is to walk through our planning process & garden with you at the beginning of each gardening stage to help equip you to go home and garden confidently. For example, our indoor seed starting class will be held weeks before we begin starting seeds so that you have time to order/gather supplies and begin seed starting on time. We will be available all year to answer questions and give input. And our hope is that by the end of the year, you will be able to go on gardening confidently, building on the solid foundation we establish this year. 
Each class will have roughly 2.5 hours of instruction and a half hour dedicated to question and answer with  as much live demonstration as possible. This is especially important for classes 2-6 as this is a "learn and then do" style class. We want class members to bring their garden questions and problems to the group and have the time and space to work through how to solve them. We will also be available by phone and email and will give class members access to a private Facebook group to post pictures, ask questions, and learn from one another (and us).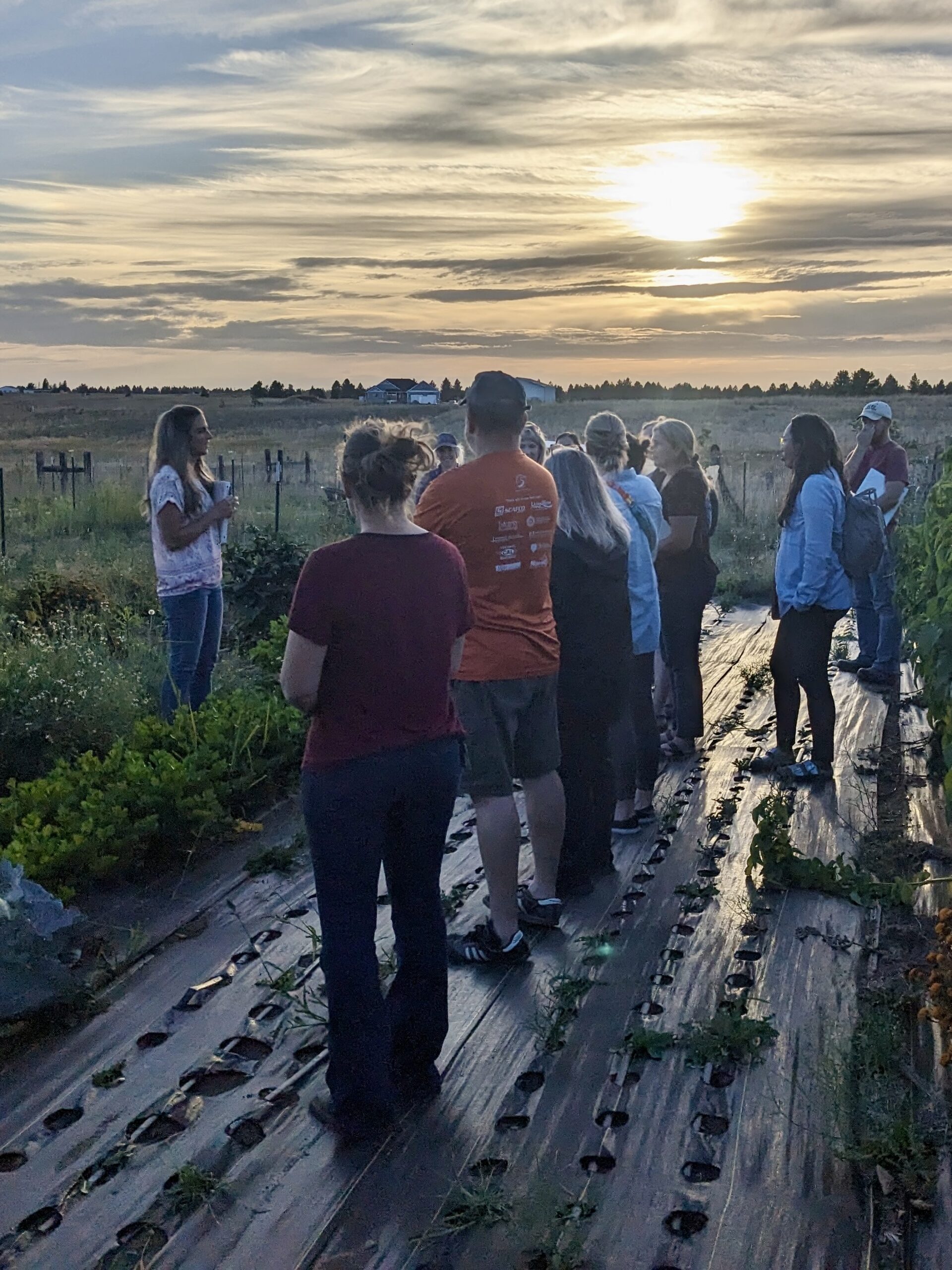 Pre-Series Class
(Please note, this is purchased separately!) This is a new addition to our garden series. For anyone that is "on the ball" and already planning for the 2024 season, we think it will be hugely helpful to walk through our garden together before kicking off class 1 in January. We will do a brief overview of the entire garden including things to think about when planning location, bed orientation, how to start preparing a garden in the fall, irrigation set up, and more. Our hope is to accomplish two things:
One- that you will get a taste of our teaching style, how our classes and go, and whether this series is a worthwhile investment to you and
Two - a good foundation to build on when we start garden planning in January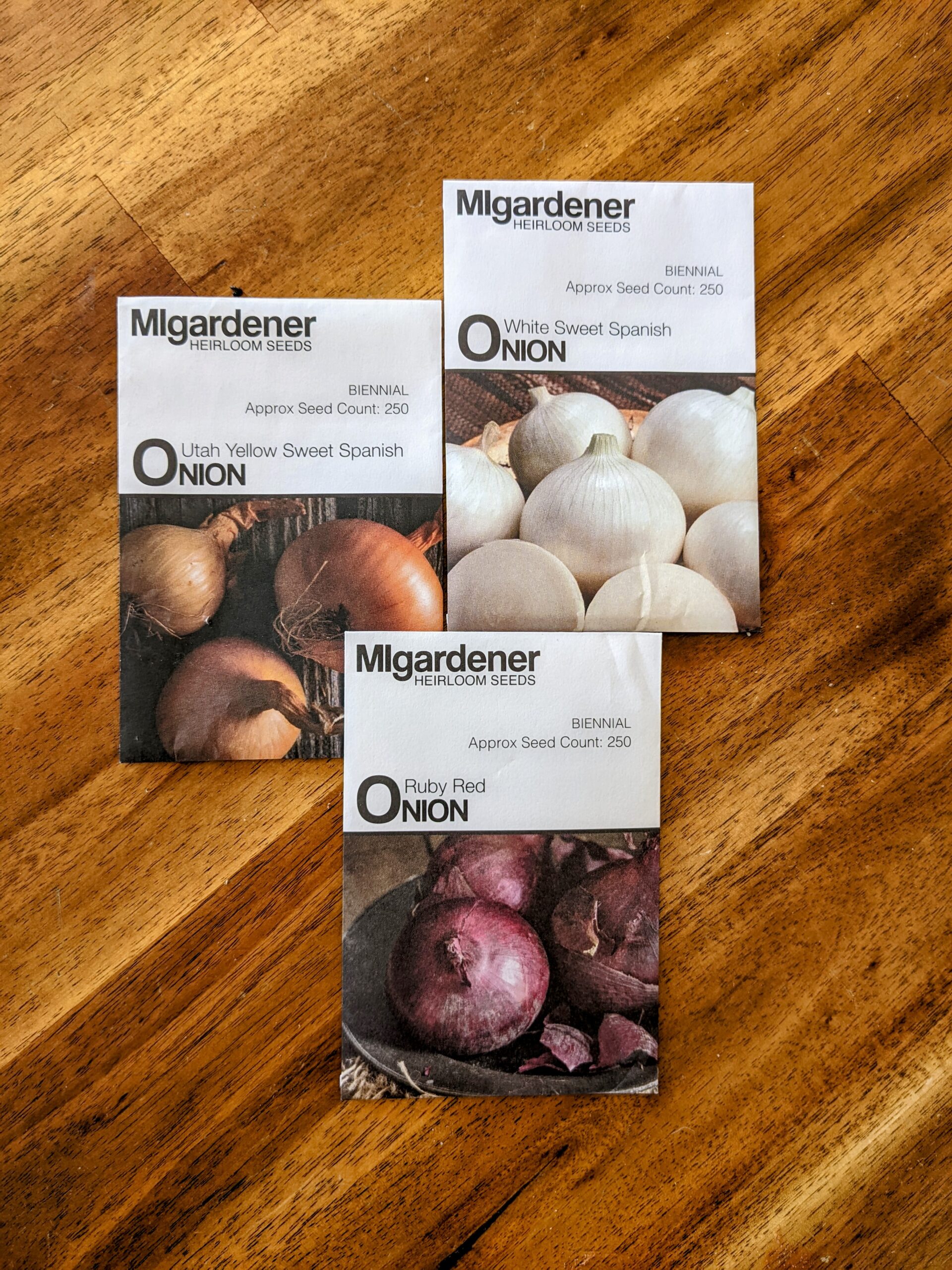 Class 1

A deep dive into how to plan a garden with food security and storage in mind. This class is pivotal because it will include a course binder that contains our complete set of garden notes on every vegetable we grow, our favorite seed varieties for long term storage & where we source them, our step by step planning system, seed starting and planting schedule, and several different size garden plans, tool source lists and more! This class sets up the entire coarse and is essential for getting off on the right foot. Note: You must participate in Class 1 & 2 to receive the material for this course.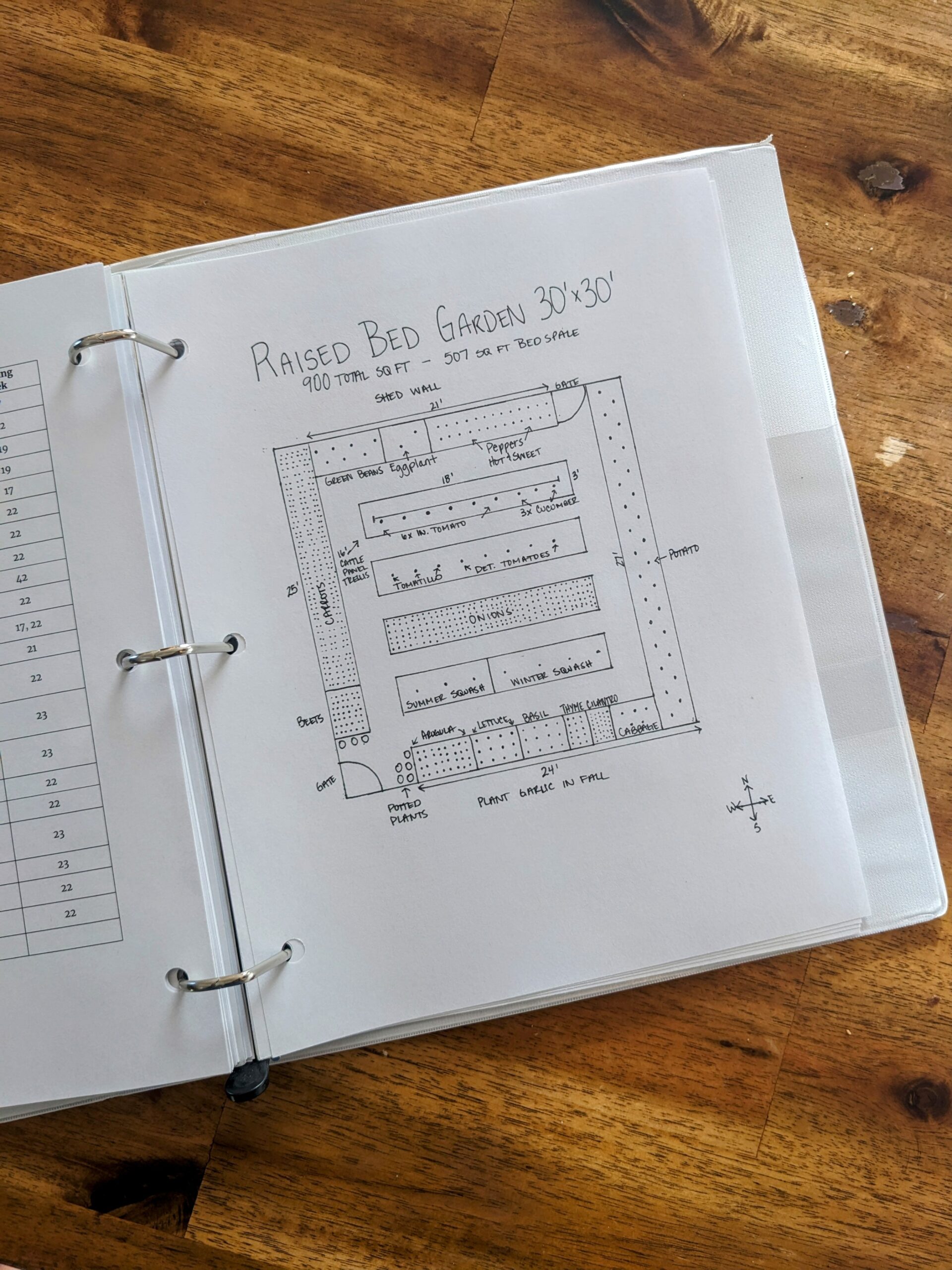 Planning Session
We'll have a few hours and lots of tables set up so that class members can stop by. Bring your garden plans, talk through problems & get input if you want it. Our goal is that you will have a completed plan before walking in to Class 2.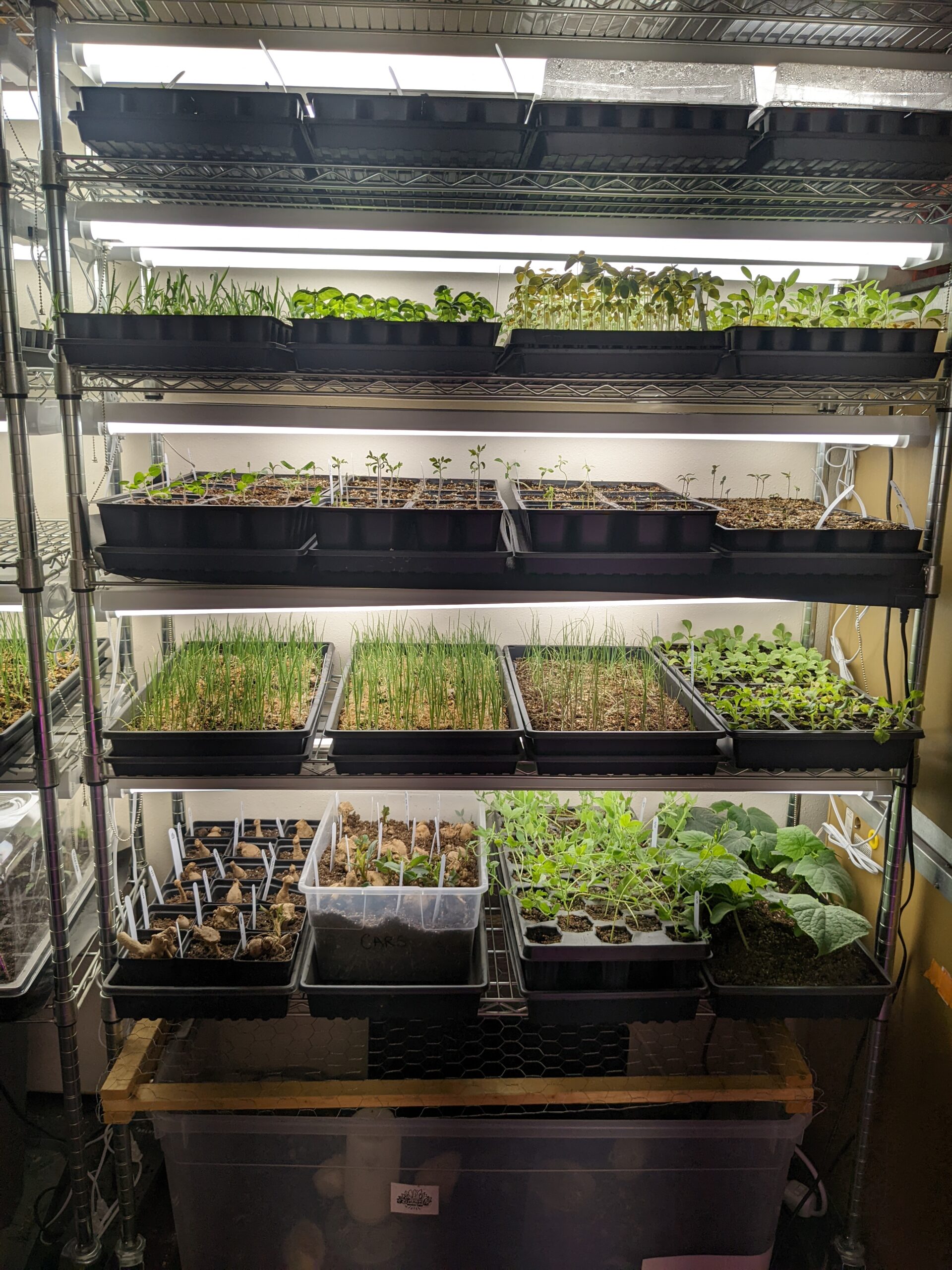 Class 2
Class 2 is really more of a "Part 2" to Class 1. With planning complete, we will move on to setting a seed starting schedule and will go over how to do a simple cost affective indoor seed starting set up. We will cover what you do and don't need to start seeds, show the various supplies like heating mats, various plug and flat sizes, lights, and more. Material will be provided covering where we source all of our seed starting supplies. This class is loaded with information and demonstration, and you will be able to walk through and see our entire seed starting set up.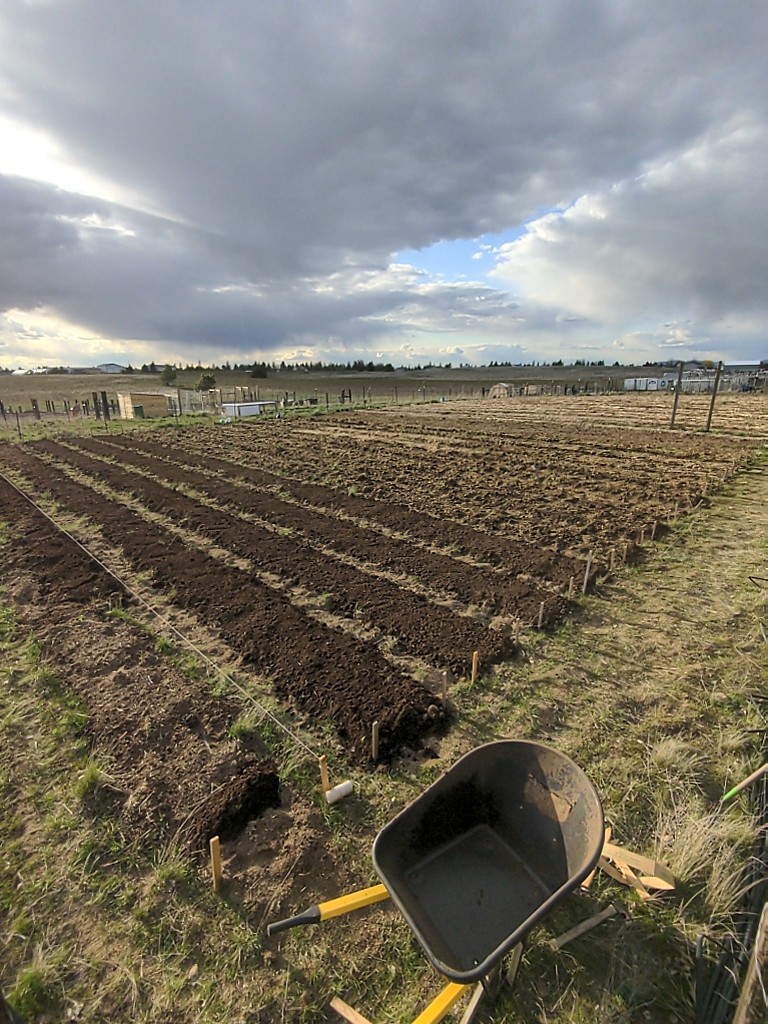 Class 3
It's finally time to get in the garden! This class will be hands on and full of live demonstration. We will go over how to start a garden from scratch, including how your base soil type impacts your approach, compost sourcing, the components of layering a garden bed, and tilling vs broad-forking. We will show the different garden styles we have on the farm and their pros and cons. We will go over how to amend and prepare an established garden for planting, and teach how and when to use weed barrier. And finally, we will introduce bio-char - both how we make it and how we use it. Please note, the full tutorial, bio-char retort, and burning instruction is in our Bio-char class, so this is just an introduction to what it is and why we use it.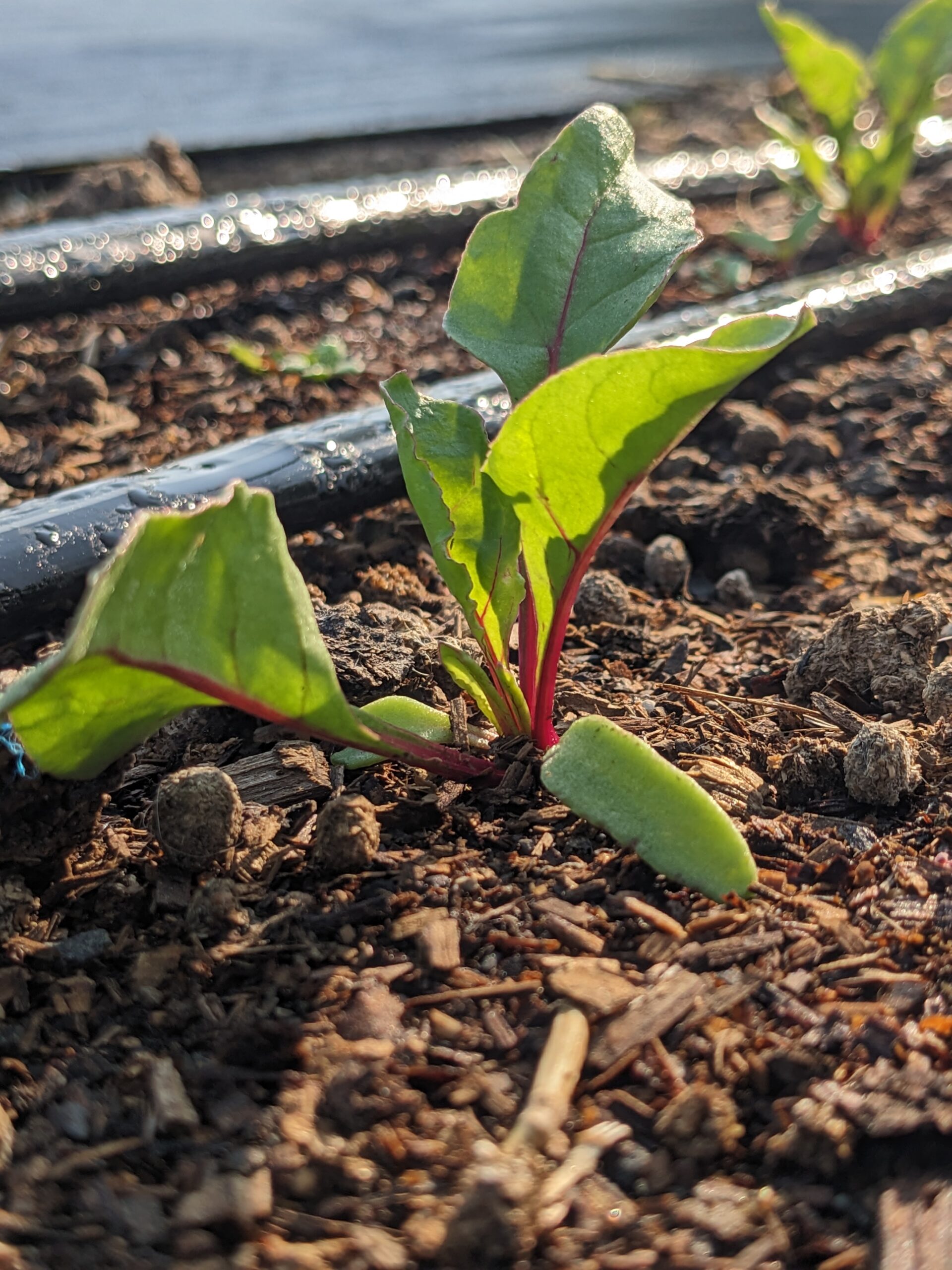 Class 4
As the soil is starting to warm, it's time to think planting! We'll cover direct sowing, how to harden off and transplant seedlings, including how and when to "pinch" for increased production. How to amend and care for tomatoes and peppers to harvest like a professional. How to stake, trellis, water, and harvest. Lots of tips and tricks for dealing with pests naturally, and what is and isn't essential when time is limited. Plus, some tips on garlic and a few early season recipes to start bolstering your food storage and a little how-to prep for seed collecting tricky crops like tomatoes. We will go over how to set up irrigation (as well as what kind of irrigation is right for your garden). And finally, we will introduce how to use compost tea (we have a separate in-depth class that includes a compost tea brewing kit)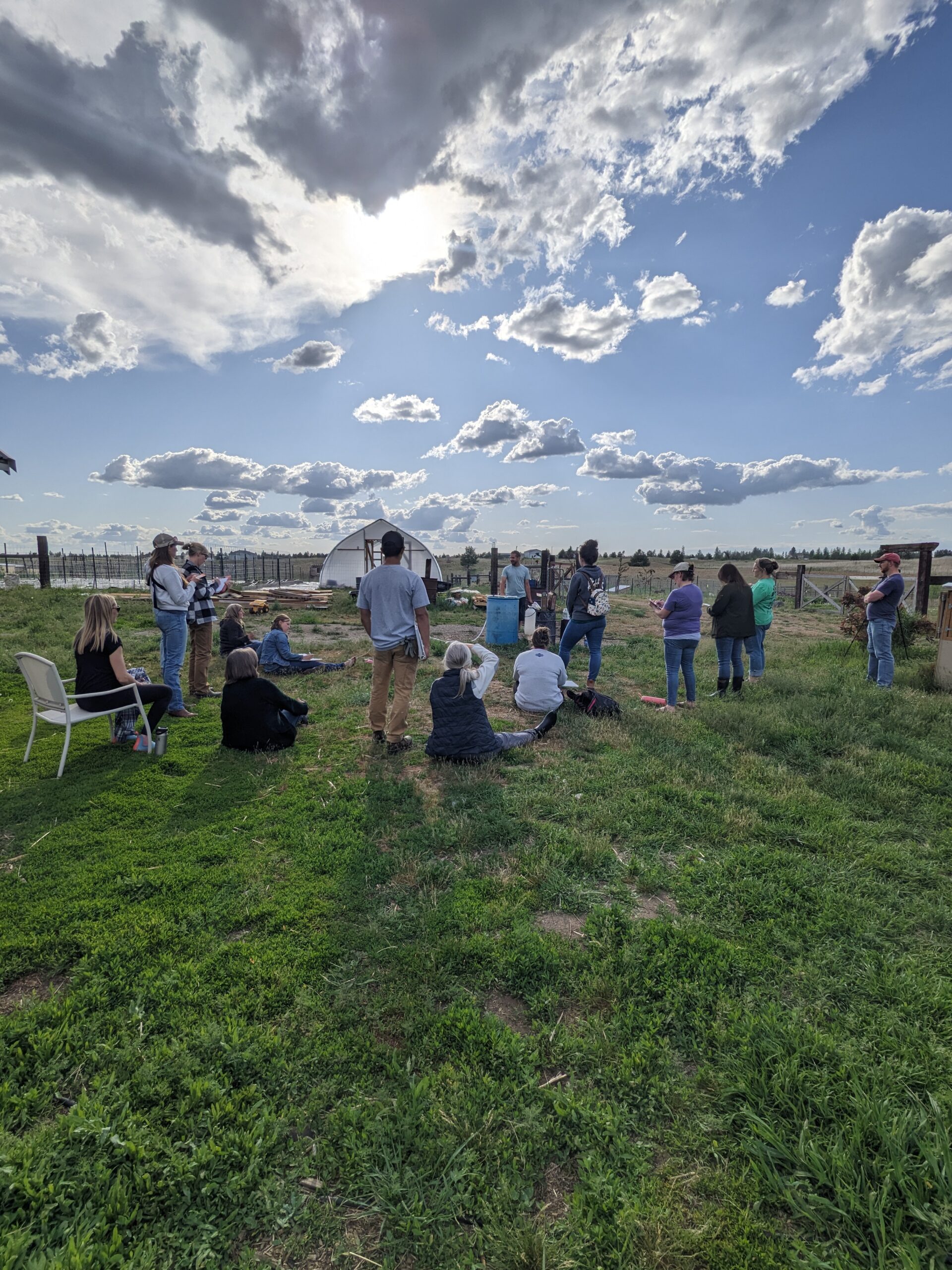 Class 5
Now that the garden is in full production, it's time to talk seed saving, harvesting and processing for storage! We will go over crops that are ready earlier in the season like garlic, potatoes, corn, tomatoes, etc. We will share tips and tricks to making things last longer in storage, favorite recipes for putting up food quickly, and we'll address common pest and disease issues and how to deal with them.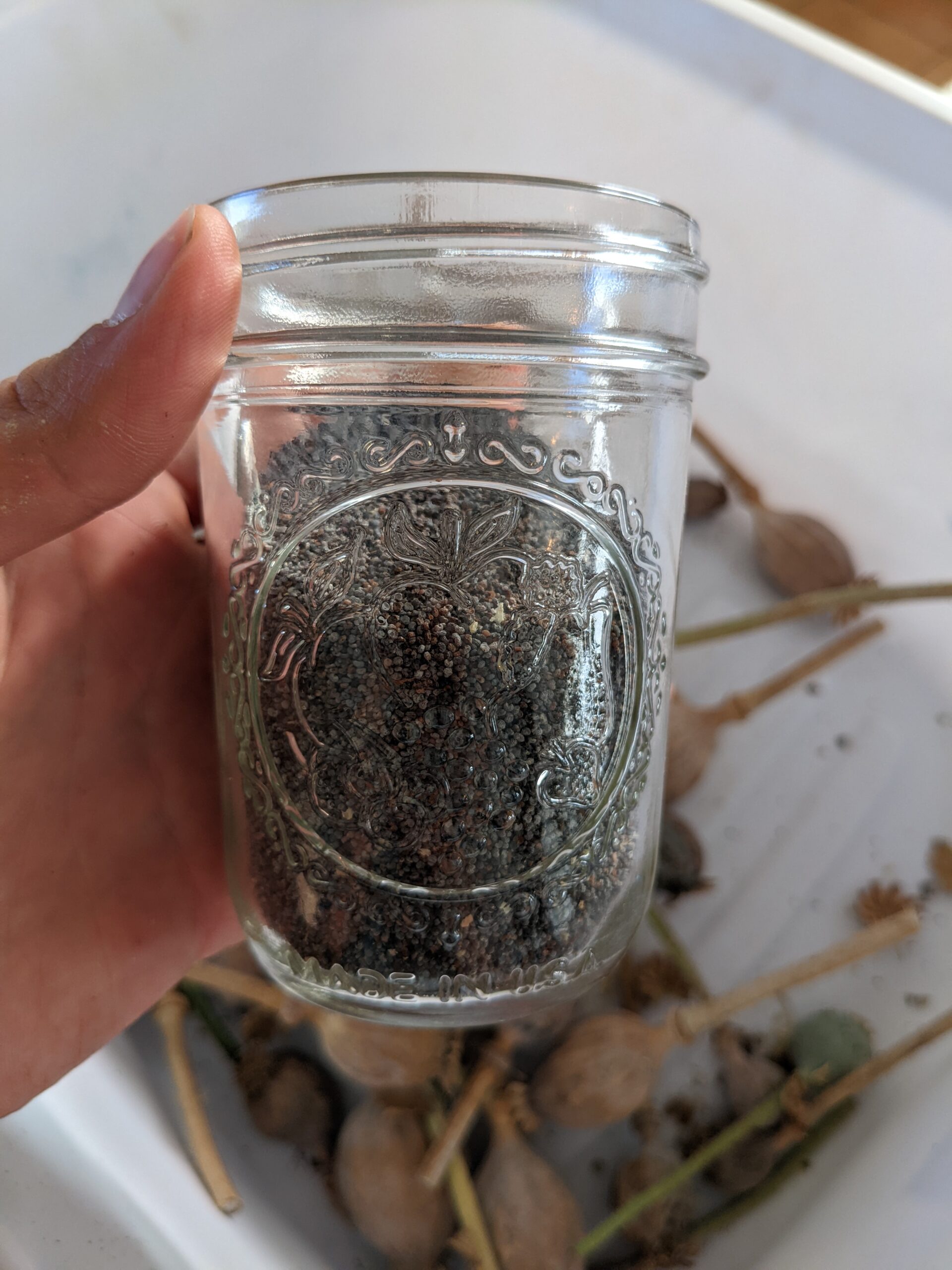 Class 6
This class is the best of them all in my opinion! We will do a final walk through of the garden together, going over all of our favorite varieties of the season, what to slash for next season, we'll sample what we can, and share recipes, tips and tricks we've learned. We will go over how to do the "final sprint" at the end of the garden marathon. This will include final harvesting, processing, storage, seed collecting, and composting. And finally, we will go over how to turn your beds for winter for better success next year.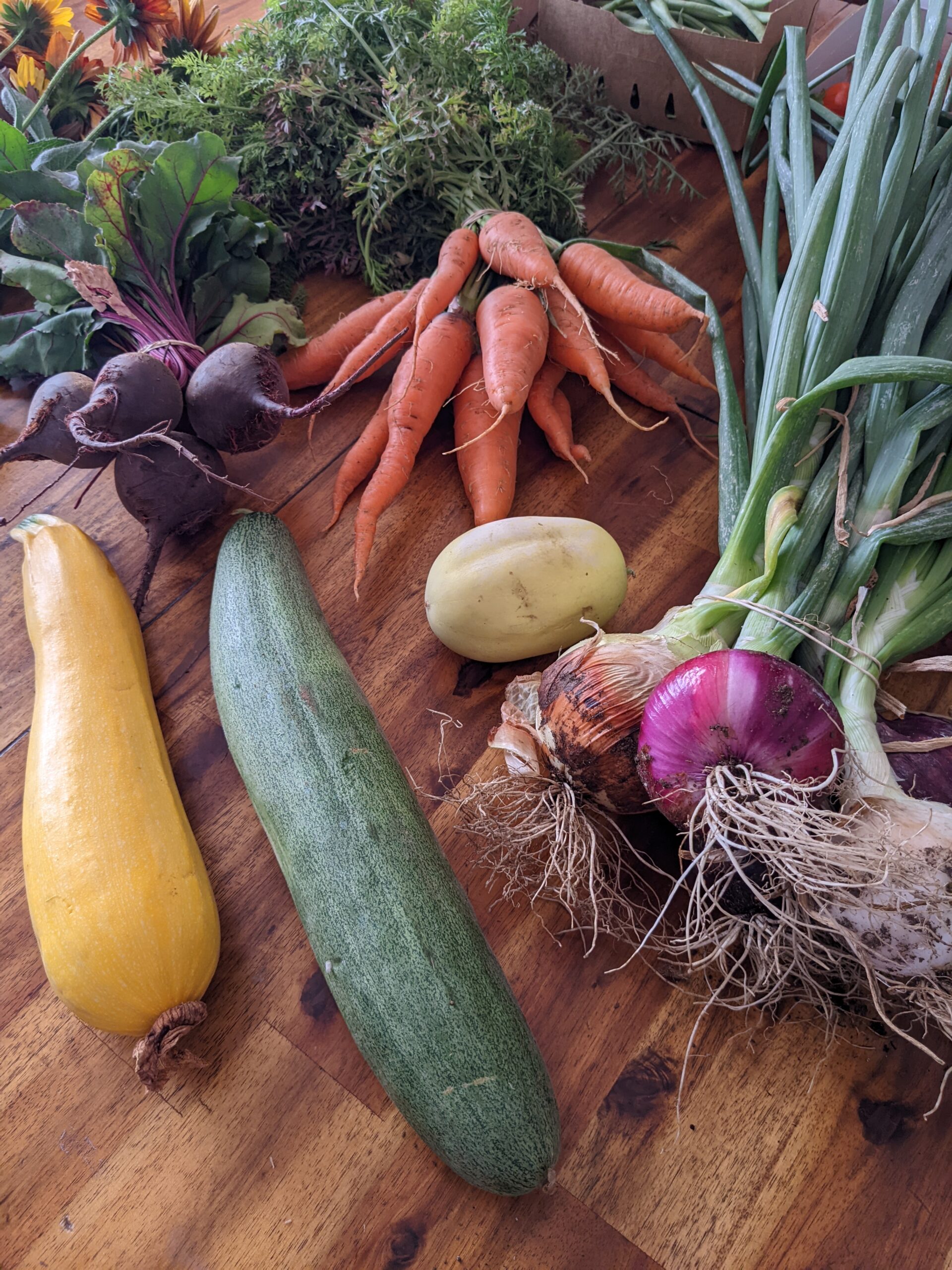 Potluck Dinner
The grand finale! We will share in a meal together to celebrate the bounty of our gardens. There won't be any instruction - just time to talk about the year and all the successes (and failures) we had.
Class Dates & Information
OPTION 1:
Saturday Class Series
| Class | Date | Time |
| --- | --- | --- |
| Pre Series Class | Thursday, September 28, 2023 | 5:30-8pm |
| Class 1 | Saturday, January 27, 2024 | 9am-12pm |
| Garden Planning | Tuesday, February 13, 2024 | 5:30-8pm |
| Class 2 | Saturday, February 24, 2024 | 9am-12pm |
| Class 3 | Saturday, April 6, 2024 | 9am-12pm |
| Class 4 | Saturday, May 4, 2024 | 9am-12pm |
| Class 5 | Saturday, July 13, 2024 | 9am-12pm |
| Class 6 | Saturday, September 6, 2024 | 9am-12pm |
| Potluck Dinner | Saturday, October 19, 2024 | 6-8pm |
OPTION 2:
Tuesday Class Series
| Class | Date | Time |
| --- | --- | --- |
| Pre Series Class | Tuesday, October 3, 2023 | 5:30-8pm |
| Class 1 | Tuesday, January 30, 2024 | 5:30-8:30pm |
| Garden Planning | Tuesday, February 13, 2024 | 5:30-8pm |
| Class 2 | Tuesday, February 27, 2024 | 5:30-8:30pm |
| Class 3 | Tuesday, April 9, 2024 | 5:30-8:30pm |
| Class 4 | Tuesday, May 7, 2024 | 5:30-8:30pm |
| Class 5 | Tuesday, July 9, 2024 | 5:30-8:30pm |
| Class 6 | Tuesday, September 10, 2024 | 5:30-8:30pm |
| Potluck Dinner | Tuesday, October 15, 2024 | 6-8pm |
We have 20 spots available per class
Your spot is not reserved until registration and payment are complete. Payment is considered non-refundable unless we cancel the class. However, if there is an extreme unforeseen circumstance please let us know.
So far, we have not had to cancel any classes due to weather. If we do need to cancel, we will do our best to both communicate as far in advance as possible and reschedule in a way that works best for the majority.
We understand that it's hard to plan a year in advance so if you have scheduling issues arise, we do allow you to come to the other class instead. For example, if you can't make it to class 3 on Saturday, you could come to class 3 on Tuesday. All we ask is that you communicate your intent to switch when we send out the email reminder before each class.
Price options for Garden Class Series (Classes 1-6, Garden Planning, and potluck dinner):
One Person:
-Paid in full at time of registration: $650
-OR- 3 Monthly payments of $225
-OR- 5 monthly payments of $140
1st month is billed within 5 business days of registration
Couple:
-Paid in full at time of registration: $1,000
-OR- 3 monthly payments of $350
-OR- 5 monthly payments of $220
Please note: Only one binder is provided per couple
Join the 2024 Garden Series Class: